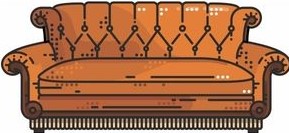 Everyone loves Friends. Even 10 seasons are not enough for us. So, I tried to built a machine learning model to write new Friends scripts for me. Just enter a few starting words and select the number of characters to predict. It will generate the text accordingly.
I trained model on the entire script of Friends. The episodes were transcribed and fed to model for training.
Recurrent Neural Networks are a powerful tool to process sequence. RNNs are used in Text Translation, Weather Forecasting, Time Series analysis. Here, I am using a 2 layer LSTM model with word embeddings to generate the new text. If you want to learn more about model, see my GitHub Repo.